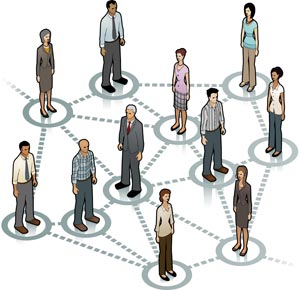 Knowledge management, at its essence, is "the process of capturing, distributing and effectively using knowledge" (as defined by Tom Davenport in 1994). Today, enterprise content management teams employ a wide range of content management systems and technologies to structure their knowledge databases and make them accessible to customer service centers, call centers and other geographically distributed business units.
Our role is to make that technology usable. We focus on developing a highly effective content architecture and taxonomy, employing efficient metadata tagging methodologies, and streamlining content for the end-user so that the KM technologies are optimally effective. Even with the best technology, without a knowledge management focus on content management, end-users are left unable to find the information they need, and the business process as a whole breaks down.
Our team of seasoned knowledge management specialists and experts have worked with KM teams of Fortune 500 companies and are familiar with a wide range of technologies. We have also worked in depth with some of the most sophisticated content management systems around, bringing a unique blend of the technology savvy needed for metadata management and the customer-centric eye for effectively streamlining and finalizing content for the end-user.
We would welcome the opportunity to learn more about your organization's knowledge management activities and explore how we can support them.