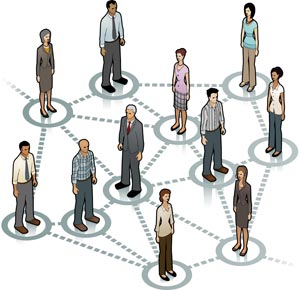 Our knowledge management experts and technical writers have years of experience in enterprise content management, metadata management, content strategy, content architecture and knowledge database taxonomy and relationship mapping.
Our consultants and writers are able to quickly understand our clients' key concerns and make an immediate impact as fully integrated knowledge management team members. Being well-versed in a variety of content management systems, workflow software, and project management software, as well as being highly proficient writers, html editors and programmers, our teams move quickly to tackle a variety of common knowledge management challenges, including content migration, content taxonomy, metadata tagging, and many others.
While we're capable of working offsite, we have seen clear advantages to being an onsite, "high-touch" solution for organization personnel. Participating in-person gives us the face time to understand the priorities of the client, to anticipate requirements taking shape over the horizon, and to react quickly to a company's unforeseen, critical needs. Our onsite teams often grow into roles of greater management responsibility as well, as they free up organization personnel to focus on strategic concerns.
Those familiar with implementing successful knowledge management systems understand all too well the limitations of offshoring content development and curation. In technical writing, the use of English can present difficulties, and when substantial time differences are in effect, handling critical and urgent issues can be complicated. But beyond these practical issues, the central problem is that subtleties of an organization's corporate knowledge get lost in translation.
Our teams integrate readily with corporate cultures and become members of the client organization—constantly striving to free up forward—thinking time and space of client employees.