Robert Murray, President
Robert is StyleMatters' senior operational manager, overseeing marketing, sales, information technology and new business development enterprises. He manages day-to-day operations to ensure seamless connectivity between editors and clients, cultivate new client relationships and promote business growth.
Prior to joining StyleMatters, Robert was an investment banker at Lehman Brothers, where he raised private and public capital for governments and blue-chip financial services firms. His clients included General Electric Capital Corporation, SallieMae, General Motors Acceptance Corporation, Pacific Life, Petróleos Mexicanos, the Government of Mexico, the Government of Turkey and many others. During his time at Lehman Brothers, he negotiated the raising of more than $25 billion in new public and private funds for his clients.
Robert holds an MBA from the Wharton School and an MA in International Relations from the Johns Hopkins University School of Advanced International Studies (SAIS). He graduated with a BA in Engineering from Northwestern University.
Suzanne Murray, Managing Editor
Suzanne has partnered with hundreds of authors in developing their written work since 1999. She has ghostwritten books on diverse subjects including leadership, business management, personal development, spirituality, education, sociology and more.
Suzanne founded StyleMatters in 2003. As Managing Editor, she oversees a cadre of creative and energetic writers and editors and serves as the principal writer or editor on select projects. Her writing and editing work has culminated in the completion of more than 35 manuscripts—including numerous published books—along with hundreds of journal articles, newsletters and academic dissertations.
Prior to founding StyleMatters, Suzanne served as a senior copy editor for the Journals Office of the American Psychological Association.
Suzanne holds an MS in Pastoral Counseling from Loyola University Maryland, the National Certified Counselor Credential from NBCC, and a BA in English from Northwestern University. She is a member of the American Counseling Association and the International Coach Federation.
Lauren Courcy Villagran, Principal Editor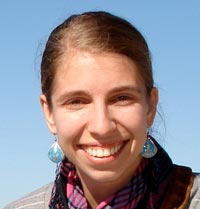 Lauren has worked as a journalist, editor and ghostwriter for nearly a decade. She has ghostwritten and edited dozens of books, articles, blogs and other content on diverse subjects. As a ghostwriter, she specializes in business content—leadership, management, human resources and executive coaching—and web and new media content. She has guided numerous projects from the idea stage to publication in print and online.
Lauren has published thousands of newspaper articles, both as a business reporter for The Associated Press in New York, where she covered Wall Street and the commodities markets, and as a Mexico City-based journalist. Her articles have appeared in newspapers countrywide from the San Francisco Chronicle to the Boston Globe.
Lauren graduated Northwestern University's Medill School of Journalism and studied at the University of Bologna School of Political Science in Italy. She speaks and writes Italian and Spanish fluently.
Paul Wesman, Principal Editor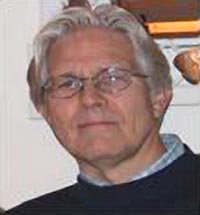 Paul has been writing, editing and consulting for corporate and not-for-profit organizations, as well as consultancies and individuals, since early 2000. Paul was previously director of corporate communications at a global human resources consulting firm for seven years, where among other things, he managed and wrote international survey research projects and managed and edited company publications.
One of Paul's areas of special expertise is his ability to take complex technical material and make it comprehensible to a non-technical reader. His projects have included:
Developing an internal operations manual for a technology-driven bank division.
Developing marketing materials for two consulting firms, one in IT due diligence and the other in corporate counter-terrorism.
Writing/editing several technical industry standards for a global professional association.
Ghostwriting/editing four business books for management consulting firms.
Co-producing a research report for The Conference Board with McKinsey & Co.
David Murray, Video Producer and Graphic Designer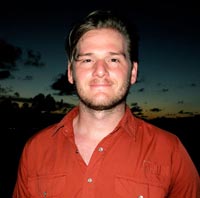 David has worked as a video editor, designer and producer since 2003, when he designed motion graphics for the Super Bowl halftime show, the MTV Video Music Awards and the CMT Flameworthy Awards.
He brings a variety of skills outside of motion graphics and editing that include 3-D animation, Blu-Ray menu design and Flash design and programming. He creates custom logos, branding materials and electronic press kits and commercials. David was the talent behind award-winning commercials for Fox Fuel and Warner Music Group.
David founded New York-based Red Town Productions, a video production company and StyleMatters partner, in 2008.
Amanda Cushman, Principal Editor
Amanda Cushman is an editor specializing in health subjects. Prior to joining StyleMatters, she was the associate editor at Dana Press, a publisher of neuroscience for lay readers. There, she led acquisitions efforts by developing book proposals, finding appropriate authors, and working with them as they began writing.
Amanda has also developed books and articles by imminent scientists, consulting them through each stage of the manuscript development process.
Amanda has a Bachelor's degree in linguistics from Boston University and a Master's degree in Writing and Publishing from Emerson College. Her first book, Zarma Folktales of Niger (Quale Press), was released in March 2010.
Suzanne Boothby, Principal Editor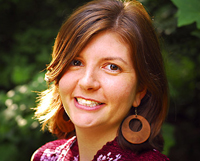 Suzanne has been researching, writing and editing about holistic health and wellness, food politics and gardening for more than a decade. She has worked as an editor and freelance writer for many different magazines and newspapers across the country and in New Zealand.
Prior to joining Style Matters, she co-wrote and edited Integrative Nutrition: Feed Your Hunger for Health and Happiness, and worked in the marketing and publishing departments for Integrative Nutrition, the largest holistic nutrition school in the country. While there, she launched the IIN blog and worked as the editor for several Integrative Nutrition catalogs. She also edited and contributed to the Go Green East Harlem Cookbook (Jones Books) and Simple Food for Busy Families: The Whole Life Nutrition Approach (Ten Speed Press).
She graduated from Northwestern University's Medill School of Journalism with a minor in Integrated Arts. She also has a certificate in Health Coaching from the Institute for Integrative Nutrition and received training as a California-certified Master Gardener.